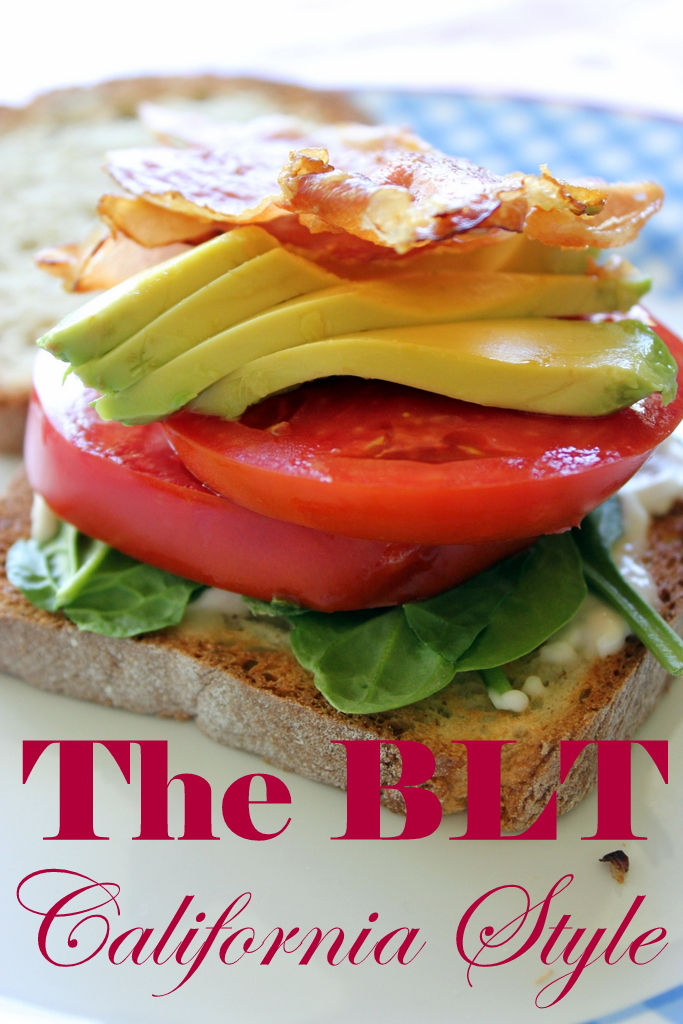 I know you know how to make a BLT. And I know you know that the BLT is arguably the best sandwich that ever existed. But I wanted to share how we make them here in California, and how you should be making them whether you live in the Golden State, or in Minnesota.
Truth is, I could eat these sandwiches every single day in summer. There is something so beautiful about the marriage of salty bacon (in this case prosciutto), creamy avocado, tart tomatoes, and spicy arugula. Like good tomatoes themselves, this sandwich is a strictly seasonal affair. It just doesn't taste the same with winter tomatoes grown in greenhouses. Mine come from my tomato vines in the back yard, or a local ranch that's only open August through October.
Sure a BLT tastes fine on toasted white bread (gluten free, obvs) with iceberg lettuce and plain 'ole bacon. But if you stack it high, with the ingredients listed above, your lowly lunchtime sandwich might just be elevated to dinner. I've even served these to guests, much to their delight-and mine too frankly, because they are SO easy to put together.
BLT-California Style
Rev up your boring BLT with some simple additions that are packed with amazing flavor. We eat these often in summer--even for dinner. Make these only with the freshest tomatoes--a store bought greenhouse tomato just isn't the same.
Ingredients
4 Slices Udi's Gluten Free Whole Grain Bread
4 slices prosciutto
1 large tomato
1 avocado
½ cup wild arugula
2 tablespoons mayo (I use Veganaise)
salt and pepper to taste
Instructions
Toast the bread slices and set aside. Heat a large frying pan over medium heat. Add the prosciutto and cook, turning occasionally, until the prosciutto is crisp. It takes just a few minutes.
Slice the tomato into thick slices and the avocado into thinner ones.
Spread the bread evenly with the mayo. Layer arugula evenly over two slices of bread. Top arugula with tomato slices, then the avocado slices. Season the tomato and avocado slices lightly with salt and pepper. Top with crispy prosciutto.
Finally top sandwiches with remaining bread slices. Serve immediately.