Delicious Gluten Free Easter Desserts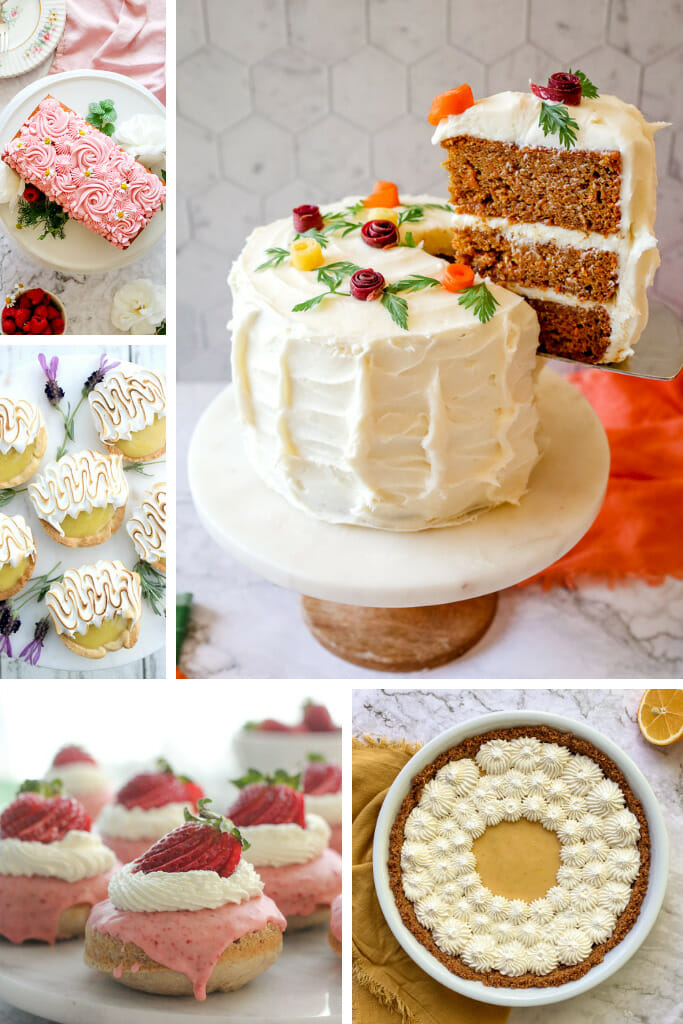 When it comes to Easter, whether you're having brunch, lunch, or dinner, it's the desserts that steal the show. I'm here to assure you that you can create a delicious display of gluten free Easter desserts. I promise that nobody will know they are gluten free – unless you want to tell them, of course. Easter is the ultimate spring holiday celebration, and desserts should be light, bright, and beautiful – just like a warm spring day!
Here Are a Few of My Favorite Gluten Free Easter Desserts to Make (and Eat)
You'll love this recipe because it's gorgeous (yet easy), can be made in one bowl, and has tons of amazing flavor. I add a lot of spices to my carrot cakes, and it makes your kitchen smell AMAZING when it's baking in the oven. Another great thing about this gluten free cake recipe is that it can be made a day ahead. In fact, I think it tastes even better that way!
These gluten free lemon lavender tarts are sweet and petite, and packed with zesty lemon flavor. Homemade lemon curd comes together in a snap and is poured into the most buttery shortbread crust. Top them with fruit, or toasted meringue. Either way, this two-bite treats are a winner!
I'm here to tell you that you (yes you!) can make a stunning Gluten Free Lemon Cake with Hibiscus Rose Buttercream. This gorgeous confection is dense and moist like a pound cake, but has a light crumb thanks to the addition of sour cream. The rosy pink frosting gets both color and flavor from hibiscus flowers in the form of tea, which is more widely available than the flowers themselves. This is the perfect gluten free cake for Easter or Mother's Day!
Spring holidays are a wonderful time to make these gluten-free, glazed strawberry buttermilk shortcake doughnuts. Pretty in pink and piled high with freshly whipped cream and strawberries, these are perfect for seasonal brunches (think Easter or Mother's Day), but would also make a delightful dessert!
This super easy, and super delicious lemon icebox pie has just a few ingredients and a simple press-in hazelnut crust. I love to use Meyer lemons, but regular lemons, or even limes work well too. Everyone loves this bright, zesty pie!
This recipe is everything you want in a spring dessert — a crisp, buttery gluten-free biscuit, fresh and juicy berries, a hearty dollop of lightly sweetened whipped cream, and a drizzle of the most delicious red wine and blackberry syrup.
If you're looking for a super easy, super delicious cake for Easter, this is the one for you. This is the best ever Gluten Free Lemon Cake recipe! It's loaded with lemony goodness, plus it has a nice, delicate crumb. It's bright, tart, and totally addictive. Spiked with plenty of fresh lemon zest and a touch of rosemary, this makes a light dessert, afternoon snack – or if I'm being really honest, breakfast. Yum!
More Gluten Free Easter Recipes from My Friends!
These delicious Individual Strawberry Crisps from my friend Meg at This Mess is Ours are toasty and golden, lemony and bright, tart and sweet – all at the same time! They are easy enough to make that little helpers can take the lead. Top with freshly whipped cream or a scoop of vanilla ice cream. Yum!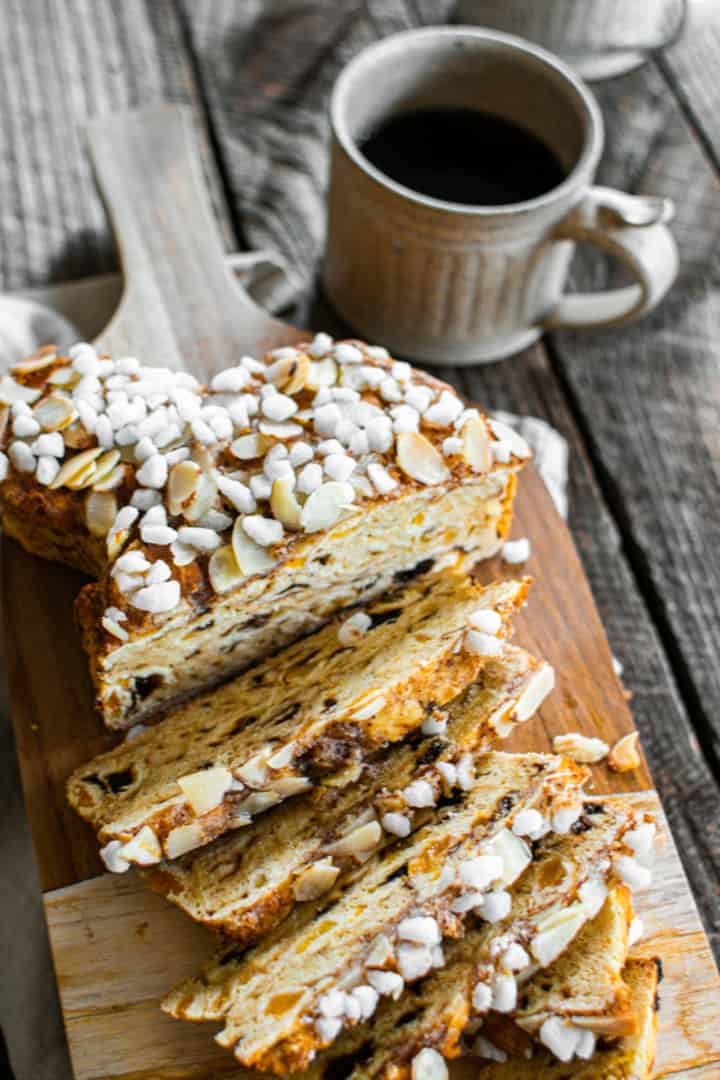 While Italy offers many traditional Easter breads, the best-known by far is Colomba Pasquale, or Easter dove bread. It's native to Lombardy in Northern Italy, but available everywhere when Easter rolls around. You'll love this gluten-free version from my buddy KC, The G-Free Foodie!